Register Today
If you have prescriptions with our pharmacy, take a few minutes and register online so that you have access to your prescriptions online. register »
Review Online
Once registered and authenticated your account, you can review your prescriptions, drug information and can see all the information pertaining to your prescribing doctor.
Easy Refilling
After reviewing your prescriptions, you can mark prescriptions to send a refill request online. Securely refill prescriptions online. It can't get any easier.
Welcome to Rathdrum Drug
WELCOME TO THE NEW ONLINE HOME OF RATHDRUM DRUG!
We are pleased to announce that you can now access your precscriptions online, any time!
ABOUT US
Rathrdrum Drug is a full-service pharmacy that has served the community for over 50 years. We pride ourselves on excellent customer service and exceptional patient care. We accept all major insurances, as well as Medicare and Medicaid. Most important is our commitment to your health and your pharmaceutical care; we have a caring, knowledgeable staff ready to assist you.

SPECIALTY SERVICES
Rathdrum Drug offers a range of services such as blister packing medications, next-day Rx service and now our exciting new Refill Rx capabilities. We know your time is valuable; with Refill Rx you can quickly order your medications from your computer or smart phone 24/7. When using this new system, you will receive an email or text message to notify you when your prescription is ready to be picked up.
Rathdrum Drug also offers a large section of NOW natural vitamins and supplements and we are here to help you determine which product is best suited to your needs.

WHAT TO EXPECT WHEN FILLING A PRESCRIPTION
When filling your prescriptions at Rathdrum Drug, you will receive medication counseling and a complete review of any prescriptions you fill with us. We monitor for interactions with up-to-date, state-of-the-art computer systems. We are happy to take the time to answer your questions and do any necessary research, then provide any information we can to help you.

FOR NEW CUSTOMERS
If you are not already filling your prescriptions with us, stop by! We can transfer your prescriptions easily with no hassle to you; just bring in your old bottle and we will take care of the rest.
We look forward to serving you!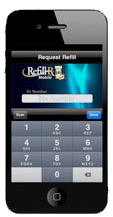 Refill your prescriptions on the go.
We also support RefillRx Mobile to provide you with a one tap solution for refilling your prescriptions. Simply scan the barcode on your bottle and watch as RefillRx Mobile sends your request to our pharmacy.
If a barcode is not available you can also simply enter the Rx number for your prescription and search for our pharmacy by entering (208)687-0731.
Download RefillRx Mobile Today!
iPhone Link
Android Link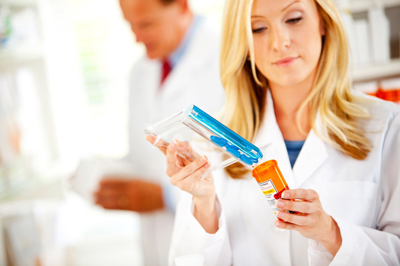 Our Hours
Open Monday through Friday
9:00 a.m. - 6:00 p.m.
Saturday
9:00 a.m. - 1:00 p.m.
Sunday - Closed